Little About Us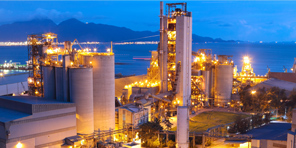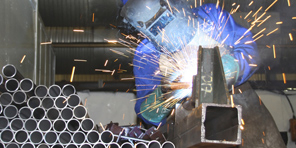 El Jawahara Group is a pioneering company in the field of food industries. The company produces, packs and distributes an array of high quality food products. Its factories are located at Housh Issa and El Kom El Akhdar in Behera and New Borg El Arab in Alexandria.
The company was established in 1979 and packed the best tea imported from Sri lanka, Kenya and India . A factory for packing tea was established in New Borg El Arab, Alexandria , equipped with state of the art tea production line, where El Jawhara Tea became a trade mark linked with the Egyptians. In 1995 the Company's management established a factory for producing Snacks from milled corn and a factory for producing potato chips from the finest potatoes cultivated in the company's farms and watered by the Nile River.
In 1998, The Company's management added a new production lines to produce biscuit coated with chocolate. In 1999, the company's management added a production line to produce Glass, Toffee and Gum. In 2000, it added the greatest factory for Biscuit production in the Middle East. In 2003, it added the highest technology and quality production lines to produce Chocolate, Lollipop and BonBon. In 2008, the company imported the best highest capacity production line for producing chips. This line is considered as an addition to the production quantity and quality.
The Company installed and operated the best line complex for producing Wafer Biscuit in New Borg El Arab. In 2009, the company's management added production line for croissant and pies with a high production capacity and an international quality. In 2010, the company added new production lines for producing high quality and productivity snacks. Also El Jawhara Companies Group serve its clients through its branches prevailing EGYPT wide as well as a cars fleet to transfer great production quantities from the company to branches and clients.
To continue in Success, The Company's management established high capacity labs managed by professional specialist to test and analyze all production contents of materials, paper carton for packing as well as testing the final product safety to reach the best international norms of food safety and quality.
Also The Company management opened sales outlets in Arab and African Countries markets to export its products to such countries , the company tries to develop export where it is the most important economic factor.
Latest News